Destination Freedom Black Radio Podcast, Audio Drama at it's Finest, Joins Broadway Podcast Network
NEW YORK, NY; December 1, 2021: Destination Freedom Black Radio Days, in association with the Broadway Podcast Network (BPN), is pleased to announce their partnership in distributing this important series produced by donnie l. betts, based on and honoring Richard Durham's historical radio dramas. The Podcast will be available every other Wednesday exclusively from the Broadway Podcast Network, on the BPN App, and wherever you listen to your favorite podcasts. Find it now at BPN.FM/destination freedom.
The boundary-breaking program, Destination Freedom Black Radio Days, dramatized the lives of great figures from the African-American and other people of color communities past and present, aimed at fighting the stereotypes of them in media. It ​​was originally written and produced by Durham, airing on WMAQ in Chicago from 1949 to 1951. The show walked a daring line between reform and revolution and was shut down by its network in 1950, as McCarthyism and anti-communism tightened their grip on American broadcasting. Using new scripts as well as drawing on archives, the new podcast Destination Freedom Black Radio Days illuminates a largely unknown but important chapter in the history of human rights and tells how radio played its part from the very beginning.
Mr. betts "has a deep appreciation for the beauty of Mr. Durham's research and writing skills." This was also recognized by Durham's induction into the National Broadcast Hall of Fame. With Black Radio Days, betts continues that tradition by producing new audio dramas exploring current issues that plague the BIPOC community, such as racial injustice, gender inequities, police use of force, educational issues.
The 2021 season of Destination Freedom Black Radio Days will examine the issues facing communities of color, beginning with Clinnesha Sibley's The Cleaning Ladies and Bound by Blood, directed by donnie l. betts. The Blood of two great leaders binds these productions together. The Cleaning Ladies takes place in Manhattan on February 21, 1965, in the Audubon Ballroom, the day of Malcolm X's assassination. Bound by Blood takes us to the Lorraine Motel in Memphis, TN, the night of Dr. Martin Luther King's assassination.
Website: www.nocredits.com and https://broadwaypodcastnetwork.com/podcast/destination-freedom-black-radio-days/
@donniebetts
#destinationfreedomblackradiodays
#nocreditsproductionsllc
The Podcast is available on the BPN APP, Apple/iTunes, Spotify, Stitcher, iHeart, TuneIn, Deezer, Player.FM, Pocket Cast, Podcast Addict, and everywhere else you listen to podcasts.
donnie l. betts is a founding member of two theatre companies in Denver, Colorado, City Stage Ensemble and Denver Black Arts Company. He attended Yale School of Drama. His theatre performance credits include The Gospel at Colonus on Broadway, The Warrior Ant at Brooklyn Academy of Music (BAM) as well as many regional performances including Spunk, Driving Miss Daisy, Home, Ma Rainey's Black Bottom, Joe Turner's Come and Gone.
Theatre directing credits include House With No Walls", Citizen, Black With A Capital B for Curious, Proof, Emperor Jones, Zora, Slut Energy Theory, in Denver and Dallas and at the Cherry Lane Theatre in New York, Crumbs From The Table of Joy, K2, Color Purple, Who Killed Jigaboo Jones, I Go On Singing the Life of Paul Robeson, Black Elk Speaks, Porgy and Bess, The Mountain Top for which he received a Henry Award for Best Director. Betts recently received the John D. Madden Jr. Lifetime Achievement Award from CBCA.
His film performance credits include Switchback and Honeydripper, both directed by John Sayles. His production company, No Credits Productions, produces the award-winning audio drama series Destination Freedom, Black Radio Days, documentary films including Music is My Life, Politics My Mistress: The Story of Oscar Brown Jr., which screened at over 25 film festivals worldwide, winning eleven "Best Documentary," Audience's Choice Awards and aired on PBS plus stations nationwide, His film, Dearfield: The Road Less Traveled a docudrama about the all-black town in northern Colorado was nominated for an Emmy. He won an Emmy for his film on Hip hop Artist and activist Jeff Campbell, aka Apostle.
BROADWAY PODCAST NETWORK is the premiere digital storytelling destination for everyone, anywhere, who loves theatre and the performing arts.
Provocative stories of all kinds are the cornerstone of the Broadway Podcast Network. Presenting original, engaging, and immersive programming of theatre and theatre-adjacent podcasts, audio dramas, serials, parodies, live video events, and more. With tremendously talented hosts, who are performers, producers, writers, industry leaders, and storytellers representing a wide variety of voices and perspectives. Broadway Podcast Network offers entertaining, inspiring, easily accessible, and shareable content for everyone, may they be interested in behind-the-curtain access to the creative process, advice on everything from how to break into the business to how to audition, theatre history, candid interviews with their favorite stars, or just enjoying theater from the best seats in the house.
www.BroadwayPodcastNetwork.com BPN APP
Destination Freedom: An Historical Radio Drama in Colorado
Celebrating 20 years: In May 1999, the radio series "Destination Freedom" began airing. No Credits Productions, LLC is the producer/director of this series of Richard Durham's historical radio dramas. By performing the series live, we want to rekindle memories of live radio and to introduce a new audience to the excitement of live radio. This show airs live on KGNU 88.5 FM, 1390 am, and KGNU.org. Please subscribe to our podcast, which is heard on Spotify, iTunes, RadioPublic, Stitcher, or where ever you get your podcast.
Destination Freedom radio drama series (47 shows)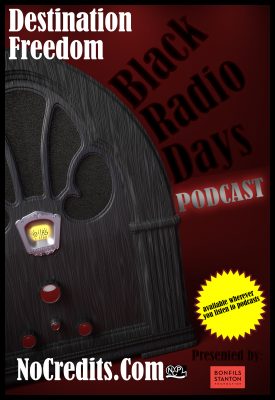 The series was originally written and produced by Richard Durham and aired on WMAQ in Chicago from 1949 to 1951. Mr. Betts has a deep appreciation for the beauty of Mr. Durham's research and writing skills, as evidence by Richard Durham being inducted into the National Broadcast Hall of Fame.
No Credits Productions, LLC is a multimedia organization dedicated to telling the stories of people of color that have not been told. In 2019, we will produce shows that deal with the relationship between law enforcement and communities of color plus other pressing issues to the community at large. Our first show is Black With a Capital B. Black is a short (28-minute) conversation between a black woman and a white woman momentarily linked by the death of a 12-year-old child. The intimacy that connects these two strangers is shocking. It is a murder that confounds the white woman and that the black woman finds unnervingly predictable.
The Tale of The Bullet is about a shooting told from the perspective of the bullet. All of our shows are always followed by a discussion with an expert, and the show is topped off by a musical guest. We will work with Aurora PD, DU faculty, and students, plus the community, to have meaningful conversations around these issues.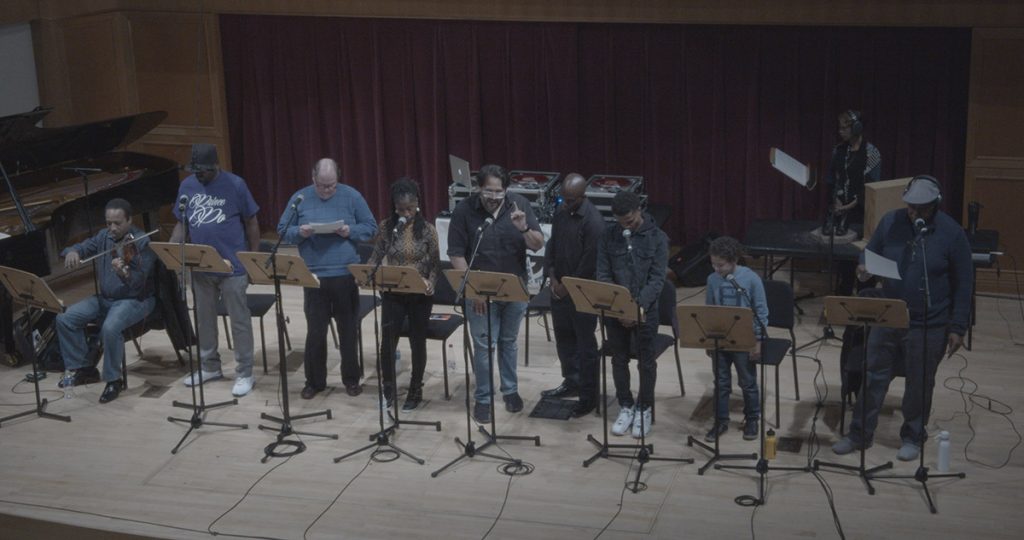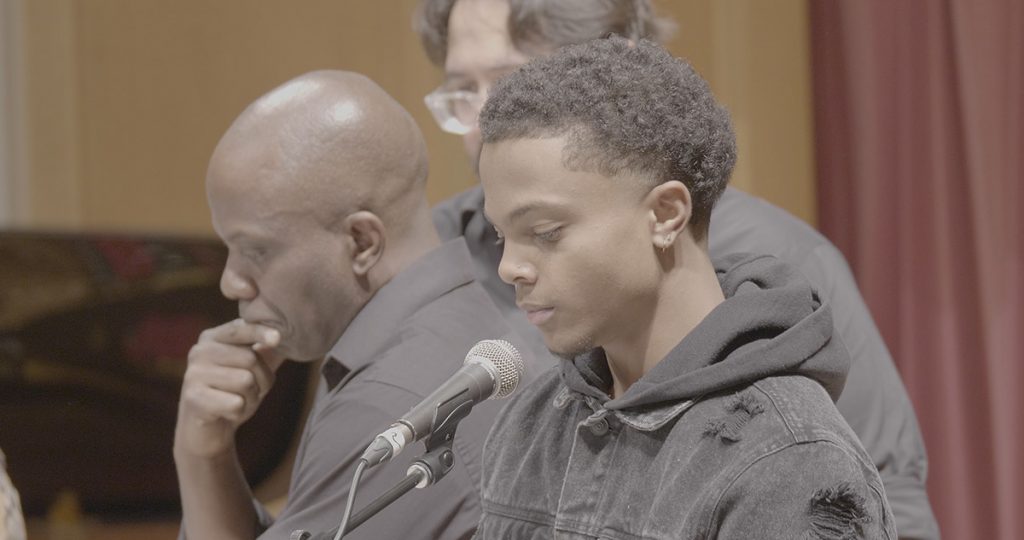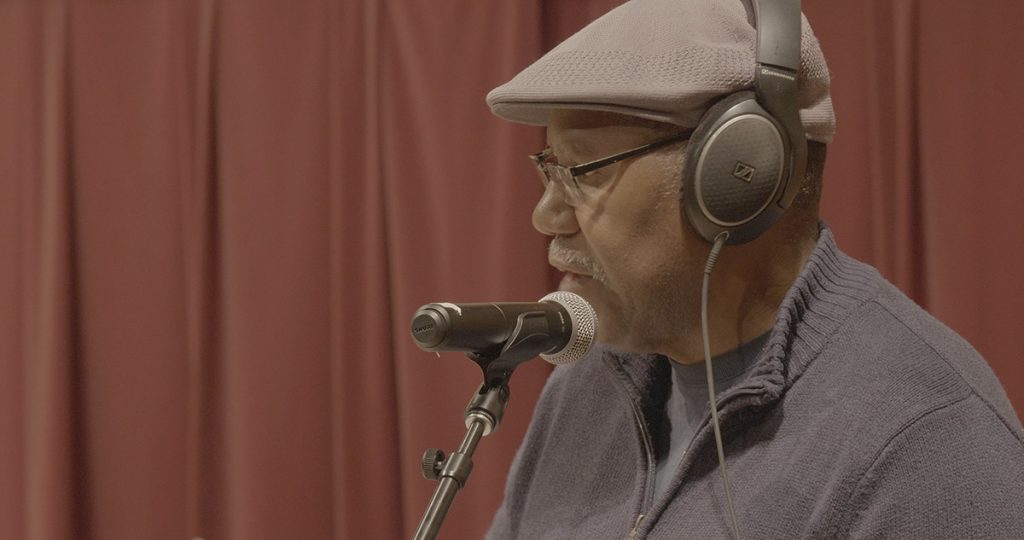 We will share a collaboration between El Centro Su Teatro with Enrique's Journey based on the Pulitzer Prize-winning novel by Sonia Nazario of an immigrant's search for his mother. This will be told in four parts.
What is Destination Freedom Black Radio Days here are samples.
Reviews
Denver Post
"His latest endeavor marks pivotal, but often untold turning points in American history." A live radio broadcast of Education of a Harvard Guy, based on memoirs of John Perdew, who left Harvard to join the SNCC (aka 'snick') in the struggle for human rights in southwest Georgia.
Arctic Autograph Clip
Education of a Harvard Guy Clip
Citizen Toussaint Clip
Little Rock Nine Clip
Contact us to find out more about our inspiring and provocative historical podcast, Destination Freedom. We proudly serve the entire Front Range of Colorado and beyond.